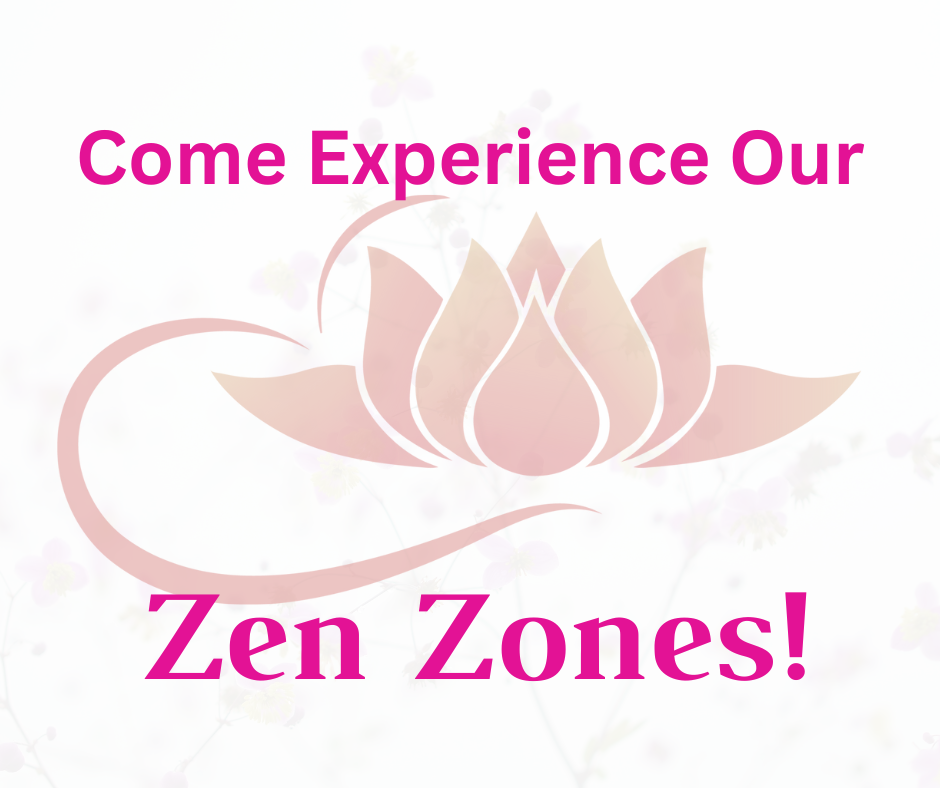 An In-Store Journey Created for You to Explore Areas of

Your Life You May Need A Little Extra Support With
Working with the Healing Properties of Crystals & Essential Oils can
help you and loved ones, shift out of and move through challenges that
come up in life.
Our New ZEN ZONES give you the opportunity to experience a variety
of holistic practices, protocols, product samples and tips to help you
move from current or future states of imbalance, and come back to
homeostasis or center.
I have also connected the ZEN ZONES to Your Elemental Balance.
When you make an Appointment to Visit Our Shop, I also offer to share with you

you a FREE Discover Your Balance Gift Package. You provide me with your Birth

Info to Get the Ball Rolling. I Prepare Your Birth Chart & when You arrive I will

share your Elemental Balance with you.
During a Little Tour Around Our Shop, You Will Also

Experience Each of Our Zen Zones...