So Many Tips, Tricks and Life Hacks Get Shared in Drips and Drabs and Sometimes Get Lost Because We Forgot Where We Heard or Saw It! So I decided to Give them a Home Here So We Have a Spot to Share Them with Each Other.

Below You will Find a Variety of Hacks from a Variety of Sources. If You Have Any You Think We Should Add Here Feel Free to Send them My Way! I hope you enjoy them! Let me know what you think.
I'll add more Monthly!
WHAT TO DO WITH EMPTY BOTTLES...

So Many Uses! Never Throw Them Out!
In Addition to the Hacks Below, Click on this Button for a FREE Mini Guide

Looking for More Hacks, Follow Hillary, She Shares Tons of Content @hillarylamay

(A Hillary LaMay & Deborah Combined Graphic)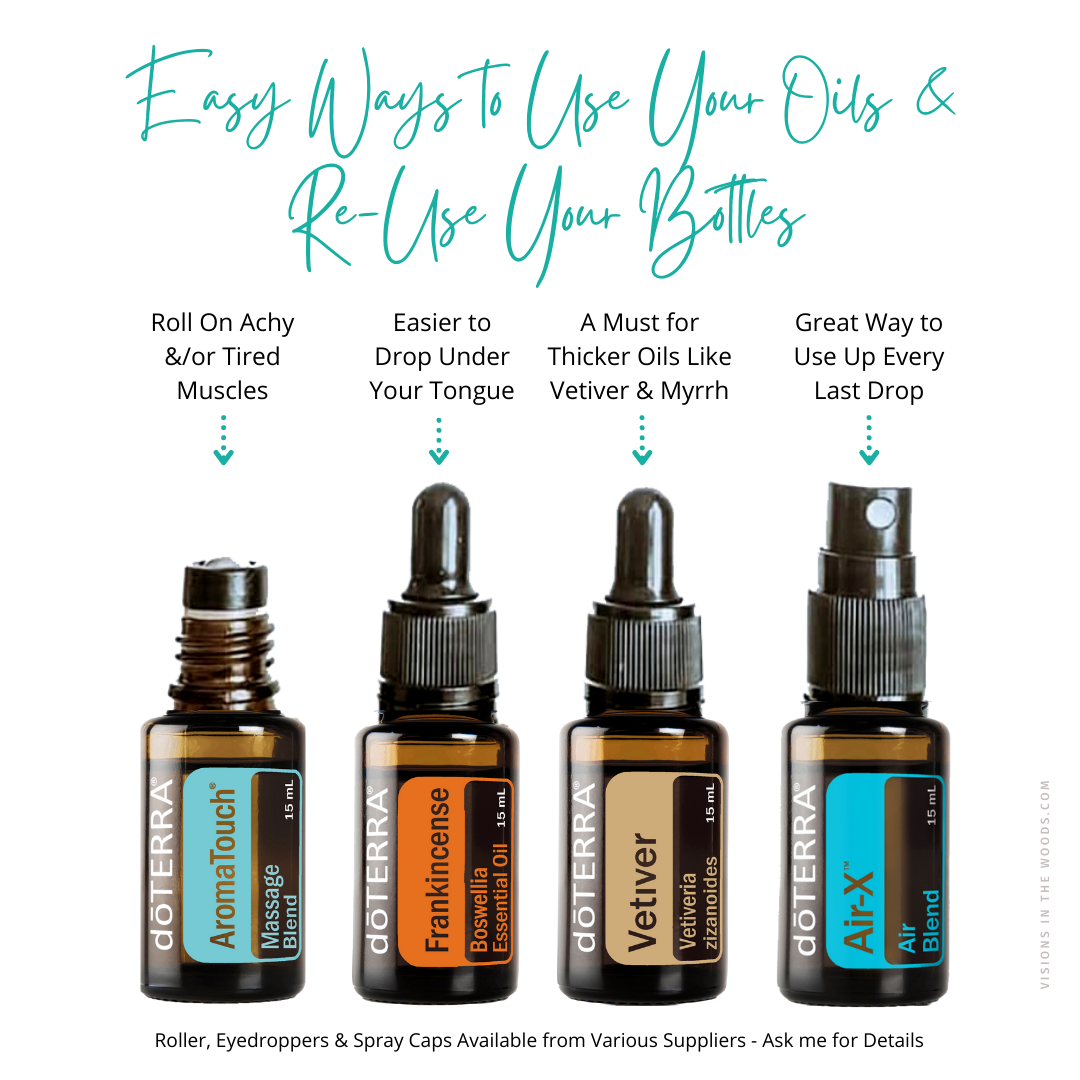 These caps are genius for a variety of applications, and help you use up the last
drops in your bottles!

In addition to reusing the Bottles, be sure to reuse any labels you are able to remove and add to roller bottles.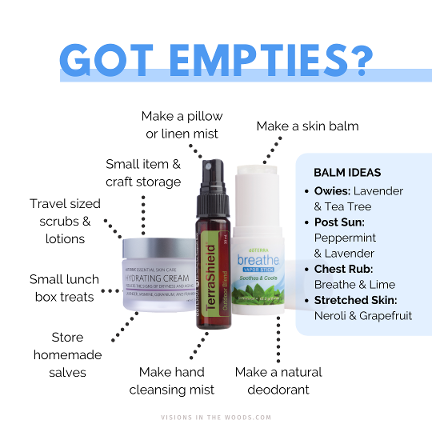 Need additional recipes for any of these let me know! There are so many in our Essential Life Books and doTERRA as Well!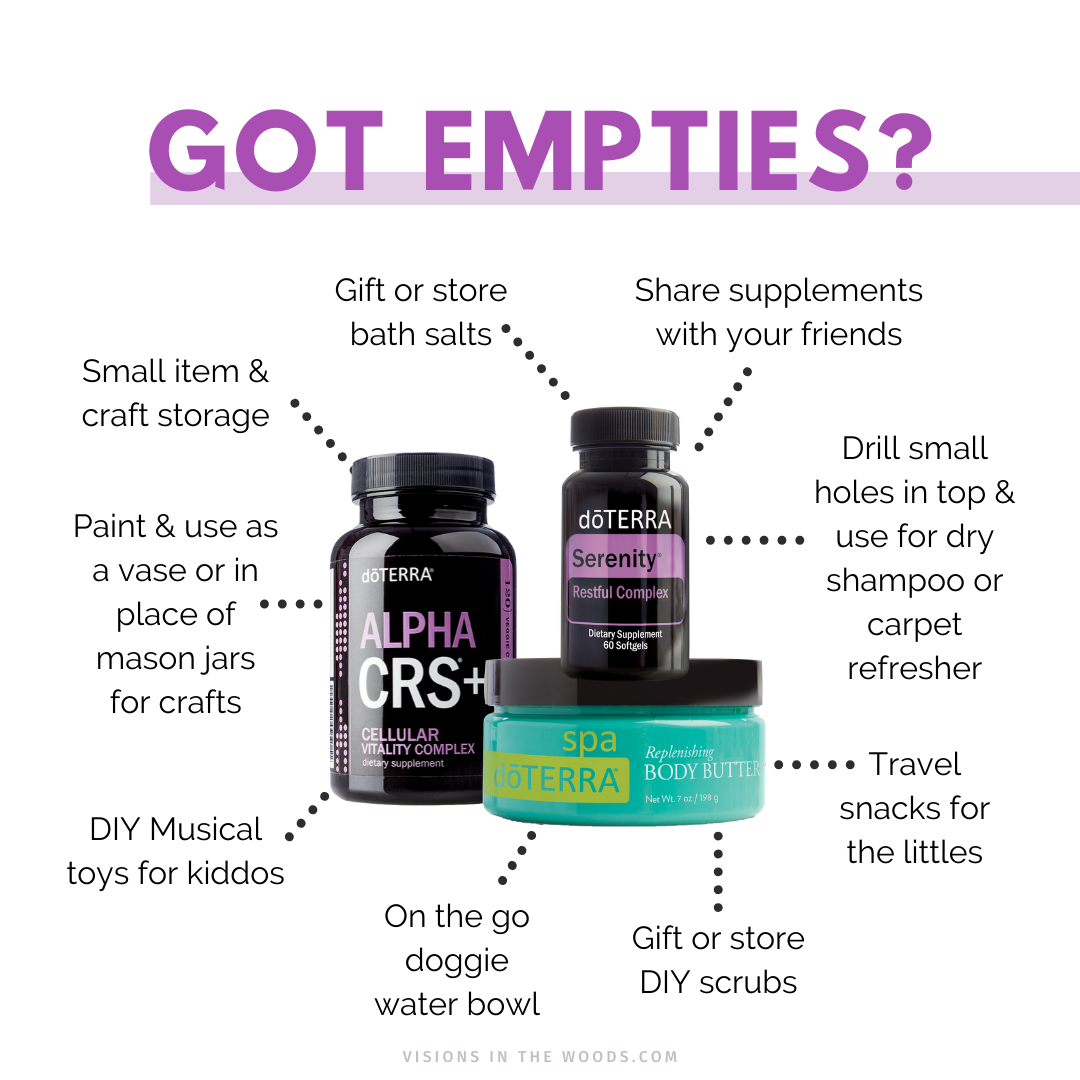 Not a DIY'er? Save Your Containers for Friends or Teachers Who are! They will be very grateful to have a variety of FREE Resources!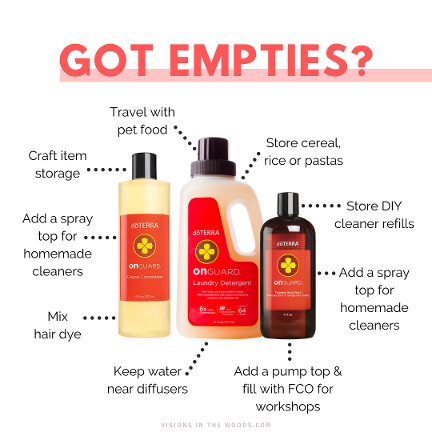 These Containers are Very Special! They are PET Plastic. ONLY Glass or PET Plastic are recommended when adding Essential Oils.