THE NATURAL STONES WE SELL...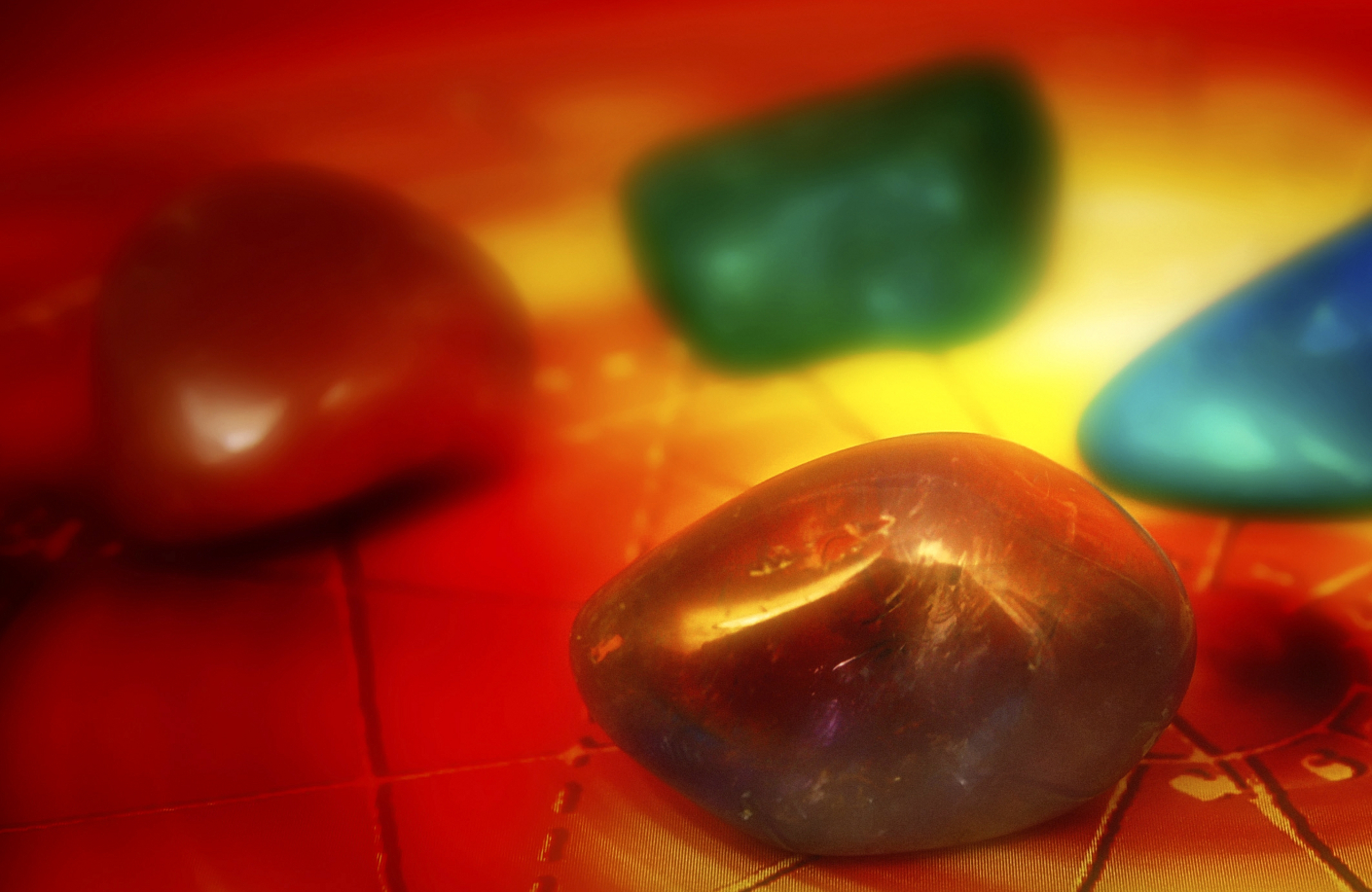 Our stones from around the world our presented to you in our shop by their Element. This gives you a great place to start if you are new to the energy of stones, as each element has a general theme of support to us.
To learn more about the Elements come by our shop or visit
The Elements
page.
Visit our
Elemental Stones
page for a list of the stones we sell by Element.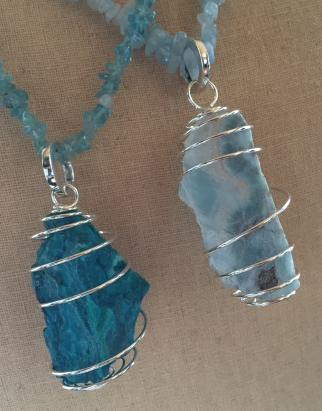 Stone Cages
hold all shapes and sizes of your favorite stones!

Click here
to see an assortment of Unique stones I have already put together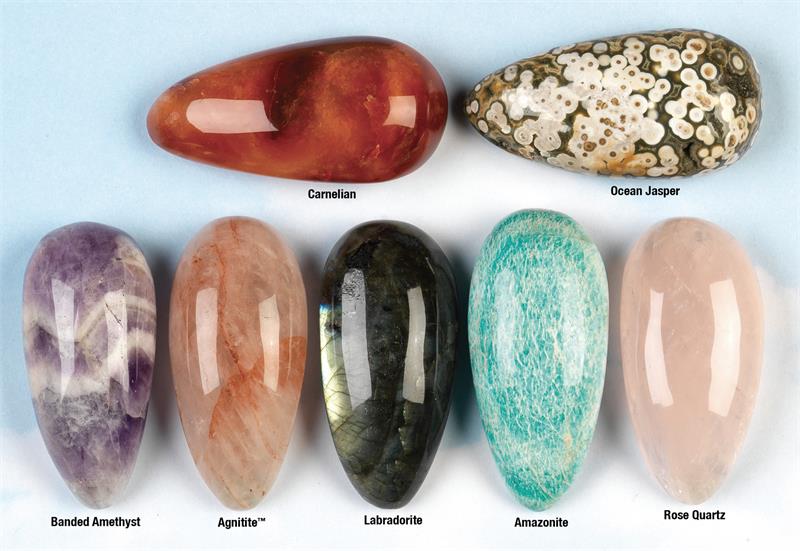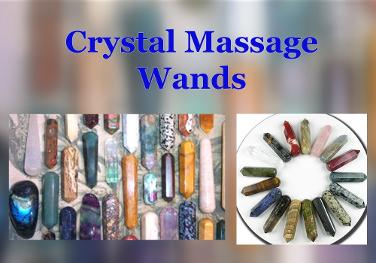 A Variety of New Stones!
Labradorite, Amethyst, Carnelian, Rose Quartz, Amazonite, Agnitite, Black Obsidian, Russian Charoite, Golden Quartz, Lapis Lazuli, Serpentine, Chrysoprase, Chrysocolla, Clear Quartz
For properties of each of these stones visit our
stones properties
page
Want to learn about Massage Wands? Here's a
book
that shares great info.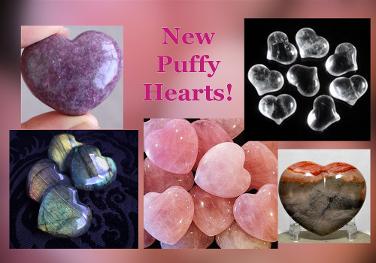 New Hearts Just Arrived!
New Puffy Hearts Available in Lepidolite, Labradorite, Rose Quartz, Carnelian,
Picture Jasper, Sodalite, Fluorite, Shungite, Amethyst, Snowflake Obsidian Rhodonite and Clear Quartz!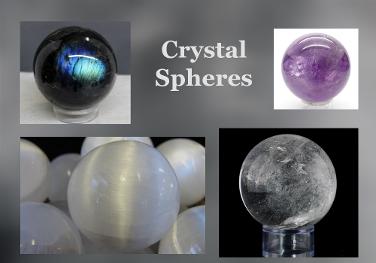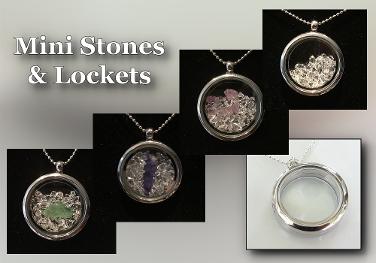 Great Selection of Mini Stones for these awesome Glass Lockets with chain.
Amethyst, BC Jade, Boulder & Oregon Opal, Carnelian, Fluorite, Herkimer Diamonds, Larimar, Quartz, Rhodocrosite,
Rose Quartz, Tanzanite,Tsavorite Garnet
or add your own little keepsake!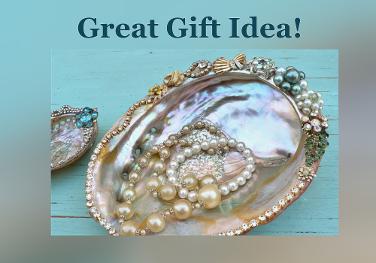 Looking for a unique and Special Gift Idea? They are beautiful on their own or you can add a little bling!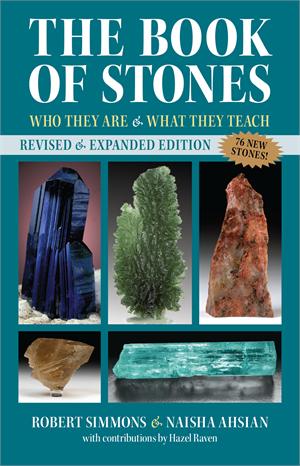 Want to know more about Stones & Crystals?
This revised and expanded "Book of Stones is the most in-depth, definitive guide to the world of crystals, minerals, gemstones and their metaphysical energies. Encompassing nearly 400 separate stone varieties, with vivid colour photographs and essays on each stone's spiritual properties. It takes you deep into the world of crystals, and their uses for spiritual awakening and self-healing.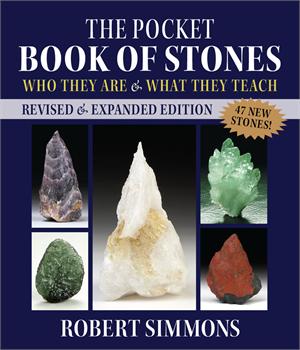 A World of Stones in Your Pocket!
An ideal introduction to stones and their energies for those who are nre to the field as well as and invaluable reference for well-versed readers. The Pocket Book of Stones is author Robert Simmons' portable version of the much-loved classic The Book of Stones.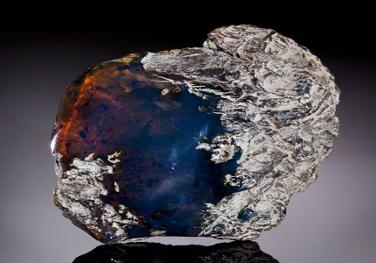 I managed to find a small handful of this Rare Blue Amber. The energy of this stone is quite remarkable. Read about Blue Amber.