STONES IN CAGES
We have some really amazing and unique larger stones that were calling out to me to be worn. So I figured out a good way to stretch the cages we sell to make these special stones wearable. Have a peek at the ones I have put together, they are all ready to be worn by you! Or come choose a Stone you love and I can make one just for you!

Cages are sold separately. Stones are available with and without a Necklace.

Click on the stones names to learn about their properties.

ALL NEW NECKLACE AMPLIFIERS!

One of my favorite finds of the year!
You can now add almost any pendant or Stone Cage to any Power Strand.
Match your stones in cages to any harmonious stone necklace.
3 different Amplifier designs available!
Come let me show you how to amplify your necklaces!
Click here for a closer look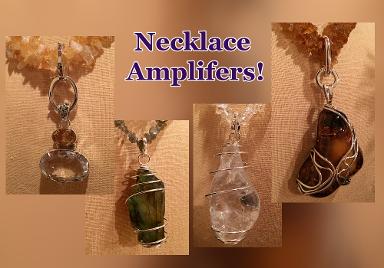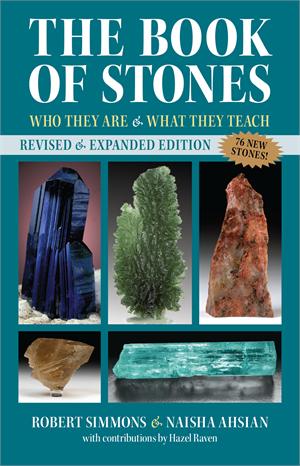 Want to know more about Stones & Crystals?
This revised and expanded "Book of Stones is the most in-depth, definitive guide to the world of crystals, minerals, gemstones and their metaphysical energies. Encompassing nearly 400 separate stone varieties, with vivid colour photographs and essays on each stone's spiritual properties. It takes you deep into the world of crystals, and their uses for spiritual awakening and self-healing.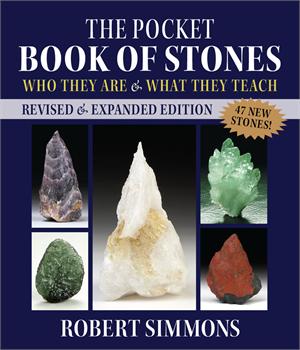 A World of Stones in Your Pocket!
An ideal introduction to stones and their energies for those who are new to the field as well as and invaluable reference for well-versed readers. The Pocket Book of Stones is author Robert Simmons' portable version of the much-loved classic The Book of Stones.