Our N R GEE Love Bottles & Bath Explosions
Make Great Gift Ideas!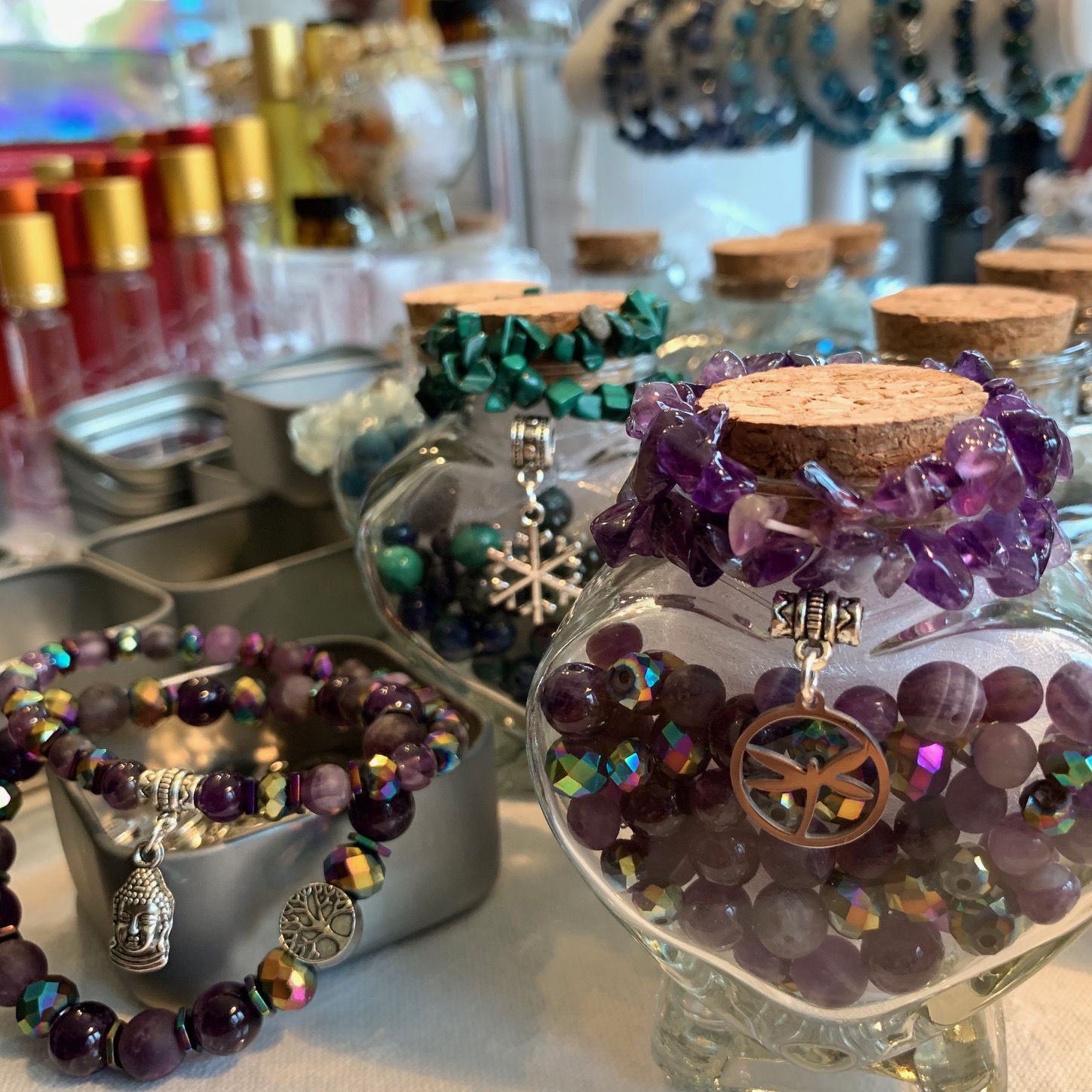 Bracelet Making Kits!!!

A Magical Combination of Crystals & Essential Oils to Create Your Own Bracelets!
Each Bottle contains enough crystal beads & materials to make 2-3 Bracelets.
And... they are also part of our Bracelet Promotion... Buy 4 Get 1 FREE! So you can mix and match with all our Bracelets.
A FREE Bracelet Making Class is also Included, or I'll make them up for you!
Beautiful Chakra Colours and are Customizable.$100+ Value for
only $49.
Great Gifts for All Ages!
Come see these little treasures at our Open House!

Book a time with Deborah for a private session for yourself or group of friends, or check drop by our next Open House!

Great Gift Idea!!!

Our N R GEE Bath Explosions!
A Powerful Combination of Minerals, Essential Oils and Crystals!

Customizeable to Create the Bath Experience You Need for Yourself or a Loved One!
So many amazing choices and combinations! Gift Wrapping Included!

Be sure to come by and check them out!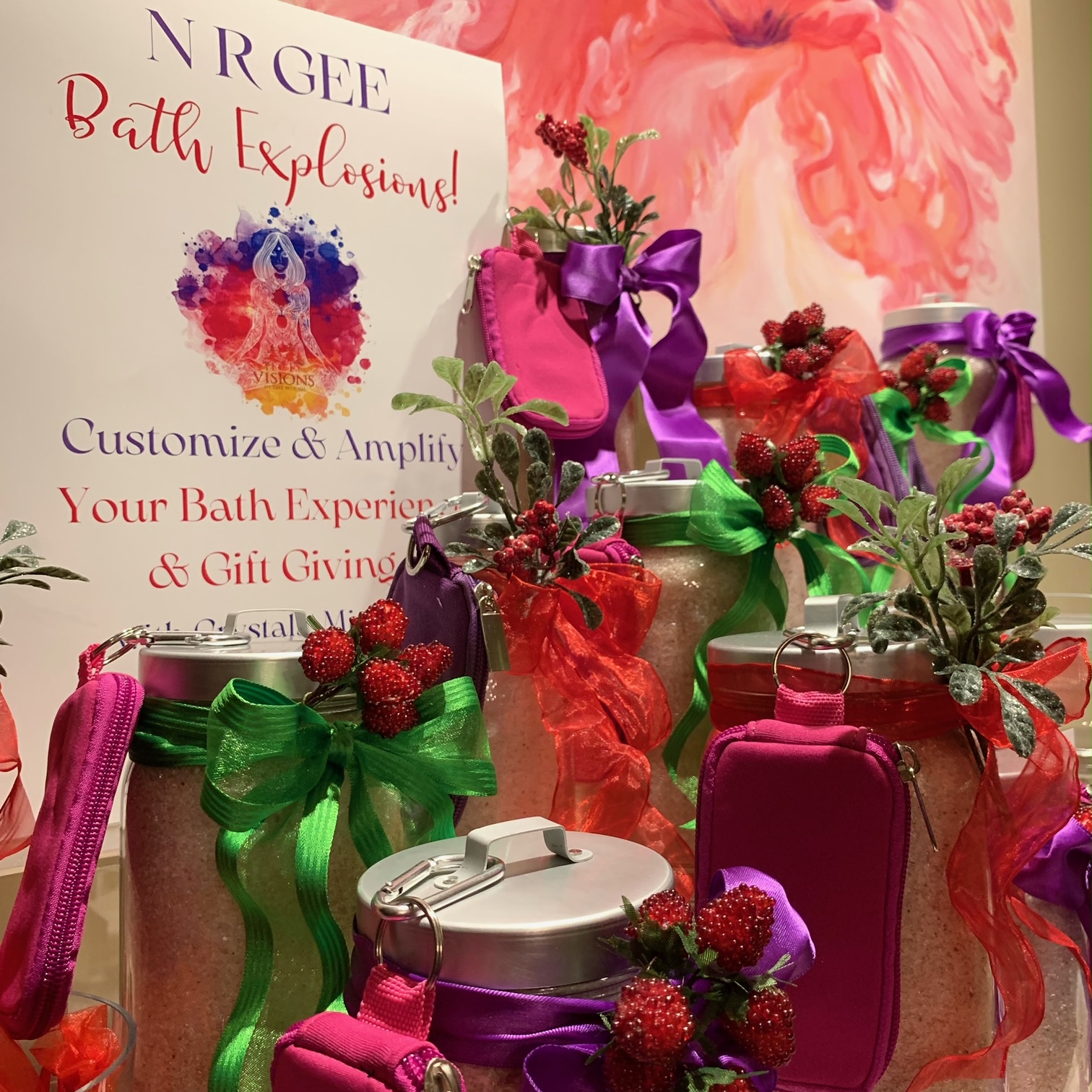 Here a Few Things You Will Find When You Visit Our Shop:

Crystals
N R GEE Jewelry (Bracelets & Malas)

Selenite Lamps
Massage Stones
Gift Packs

Essential Oils
Custom Roller Bottles
Diffusers

Pure-Fumes

Books