We have Selenite in all kinds of shapes and sizes!
It is one of the stones that I believe we should all have in our homes and at our place of work. In addition to its visual beauty, Selenite's properties are what makes it so incredible!


SELENITE GRIDS
Setting up a Selenite Pyramid grid in a room or your entire house can give you quite remarkable results.
Read all about why and how to set up your own Selenite Grid.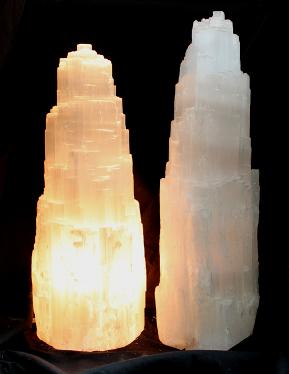 Lamps Available in 3 Sizes

Med $58 Lg $72 Xlg $95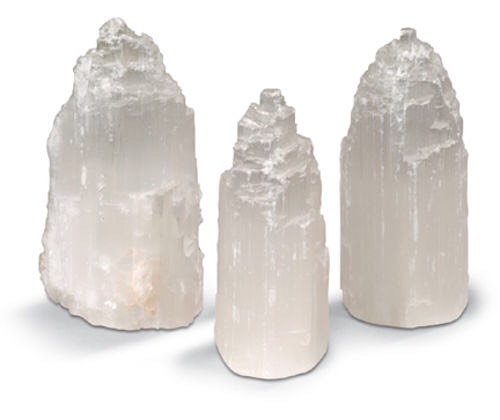 Pyramids Available in

Mini $8 Small $20 Lg $40 Xlg $60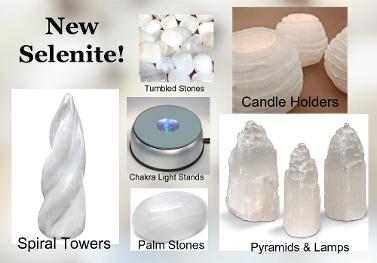 Many New Pieces, Shapes and Sizes.
The Chakra Light Stands are fantastic!
If you liked our Chakra Christmas Trees,
you're going to love these!
Click here for Selenite & other stone Properties