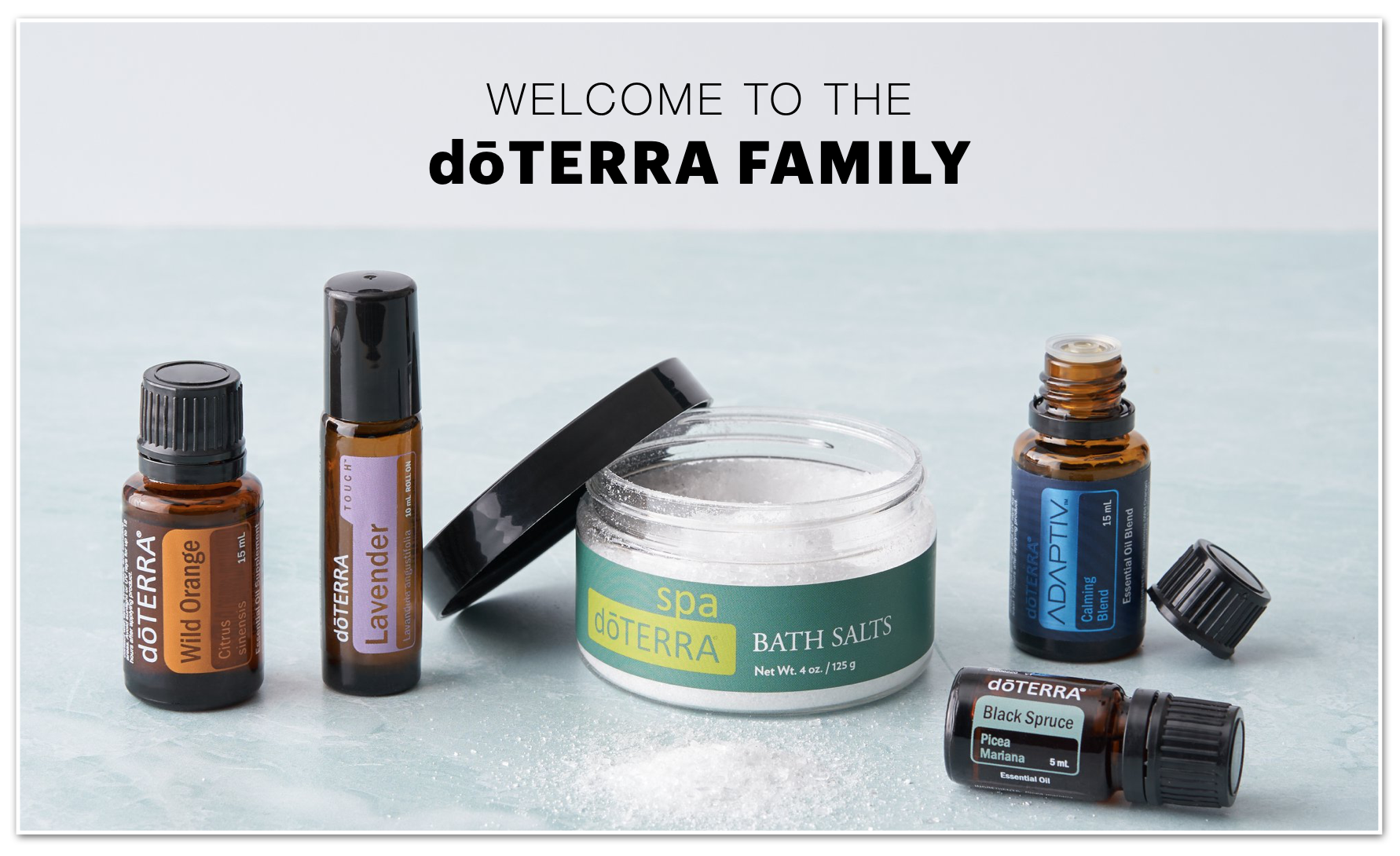 We are thrilled to welcome you to our essential oil community and offer you this
Resource Center as a place you can come back to when ever you need Support!
Beginning your essential oil lifestyle is very exciting 🤸
There are many areas of your life, that you will now have the tools to approach, in a
more natural way!
First, we wanted to share that you now have a doTERRA store, where you can order

your natural health and wellness tools at 25% off whenever you want (for an entire

year).


After your first year, if you'd like to renew, it is $30 CAD/ $25 US

You'll receive a FREE 15ml bottle of Peppermint to offset the cost of your renewal

fee!
HOW TO LOG IN:
Visit: www.doterra.com
click on this link
Enter your ID# (emailed to you from doTERRA or your Wellness Advocate).
Add your password.
Now you have access to 25% off all of your purchases for an entire year!
Customer Service is Amazing at doTERRA. No Matter the Issue, Big or Small

You can call Member Services to Get the Support You Need!
MEMBERS SERVICES
If you need to contact doTERRA, they have a world-class customer service team you
can access 3 ways:
📱 1 800 411 8151
🖥 live chat directly on the website + your personal store.

Member Services is your number one source for most information, especially regarding

any of the following:


• Process your Orders
• Handle Shipping Issues
• Returns, Exchanges, and Refunds
• Promotional questions
• General questions
• Product Questions
• LRP Questions


Depending on the number of emails received that day, it may take 1-2 business days to
receive a response to your email. Emails are responded to in the order that they are
received.

For immediate service between 8 AM – 8 PM MT Monday thru Friday

or from 10-2 PM MT.On Saturday.


We recommend contacting Member Services by phone (1-800-411-8151)

or through online chat.
HOW TO CONNECT WITH ME:
Reach out to me by text or by email. Please note, I only check my email a few times a

day, texting is definitely faster.
Deborah Kolody (doTERRA Wellness Advocate)

Text or call: 416.995.7404
Thank you for trusting me to guide you on your journey! I am so excited and honored
to be part of your essential oil experience ! It is my pleasure to welcome you!