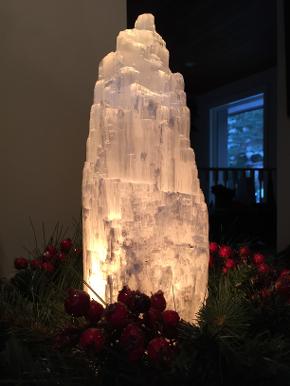 PURE WHITE LIGHT!!
These impressive lamps are a great gift idea for almost anyone! Not only do they add a touch of magic in any room they are in, but energetically they are one of the best cleansers I know!
Our Beautiful Selenite Lamps come in 2 sizes!

Read about Selenite properties here.