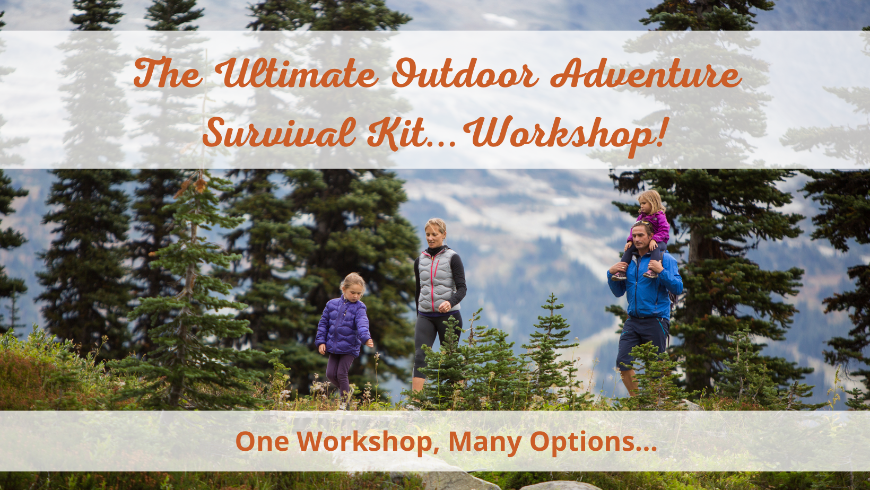 This Workshop is all about Helping You to Be Prepared when Going on Any Outdoor Summer Adventure!
Big or Small!
In this 90 minute make along workshop, you have a number of options. You can attend it FREE or Purchase the Kit to Make All the DIY's along with us.
The Kits will include all the supplies you will need to create the Natural Solutions you will need, to be ready for all the things that pop up on adventures!
Here's what we are going to make together or that you will get recipes for:
Natural Bug Spray
Itch Relief Roller
Wound-Defense Spray
Cool It! Burn/Hot Flash Support Spray
Happy Tummy Roller
Tension Relief Roller (for Headaches or Muscle Tension)
Pet Bug Spray (Recipe only, for your Fur Babies)
Outdoor Diffuser Recipes & More
This Workshop is rich in content and how to's, that you will use in your everyday life as well as on your summer adventures!
Thursday May 27 at 7:00 to 8:30pm
FREE (without Kit) or
$29 with Workshop Kit (with local pickup or delivery) or
$39 with Workshop Kit (shipped anywhere in Canada)
All the Essential Oils You will need to Create Your Survival Kit
3 Roller Bottles & 3 Spray Bottles
A Clear, First Aid Bag to hold all your creations
An Essential Usage Guide with Safety Tips & Recipes
Labels for your bottles
Workshop E-Book
Each Attendee will also be enter Entered to Win 1 of 3 Prizes!
The E-Book
for this Workshop is Included with the Kit