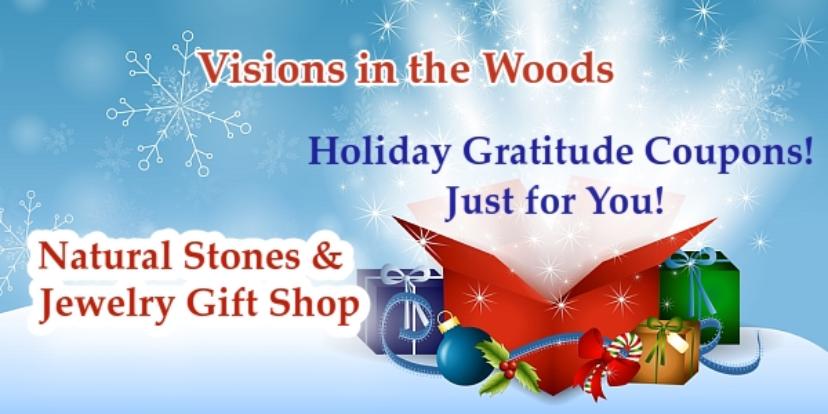 Come Shop at Visions in the Woods


Although our Open Houses are over,

we continue to be OPEN by Appointment throughout the Year!



Come enjoy the tranquility of shopping by appointment
and having the whole shop to yourself with no line-ups!
Simply call to arrange a time that works best for you and perhaps your friends.
Visit Our
Contact Page
for details.
Become a Visions Member and Receive the Gratitude Coupons Below...

Join Today!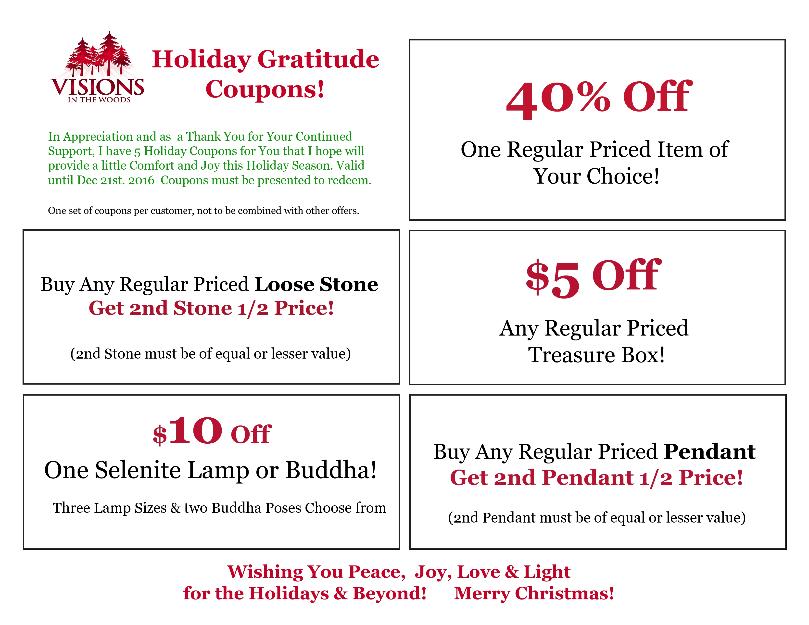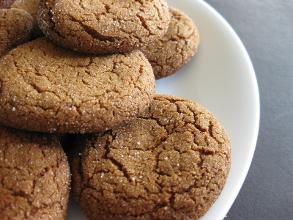 My Grandma's Ginger Snap Cookies!
My Grandmothers recipe for Ginger Snap cookies is not only a family favorite but has also become a tradition at Visions in the Woods.
If you haven't tried these cookies you must come by and try at least one! Although most of us can't stop at just one!
We also always share this recipe.
Here is a link..
.hope you enjoy!