Our Monthly Open Houses are a Great Opportunity for You

to Come & Check Out All that Our Magical Shop has to Offer!
Each Open House Will Have a Specific Focus.

Our Offerings of Crystals & Essential Oils
Will Reflect These Focuses.
See Our Open House Dates & Focuses Below...

Here a Few Things You Will Find When You Visit Our Shop:

Crystals
N R GEE Jewelry (Bracelets & Malas)

Selenite Lamps
Massage Stones
Gift Packs

Essential Oils
Custom Roller Bottles
Diffusers

Pure-Fumes

Books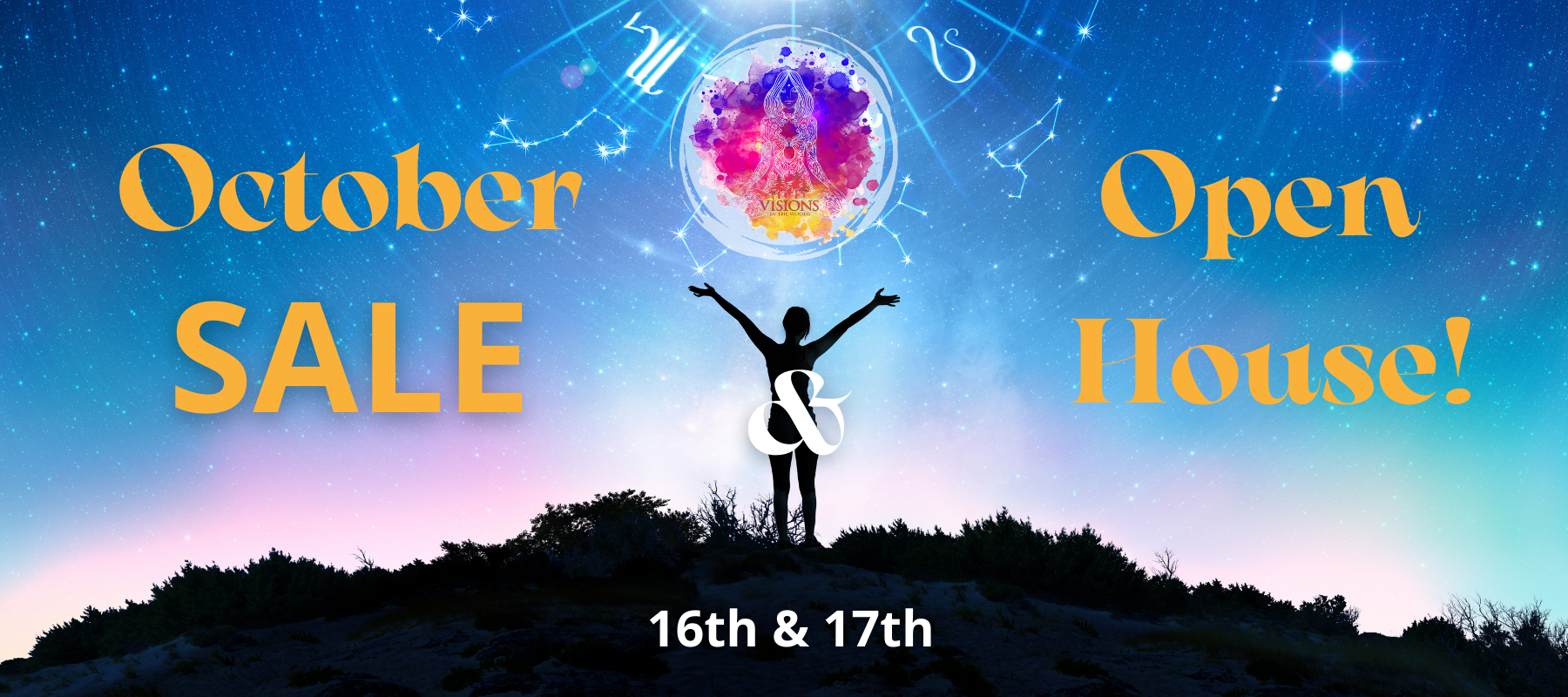 Saturday & Sunday 10am to 3pm

All Crystal & Sterling Silver Pendants... Buy 1 Get 1 FREE!

Choose Any Regular Priced Pendant & Get the Second of Equal or Lesser Value FREE! (Can not be combined with other promotions).
FREE Gift or a $20 GRAB BAG filled with Treasure valued at $75-$100!
Come Try doTERRA's newest products and essential oils!

PLUS Deborah is Makin' Stuff Throughout Each Day!
Drop by & See Deborah Creating Hand-Crafted Intentional Gift Ideas focused on Elevating Your Energy and Attracting More Abundance & Prosperity:
How to Create Manifesting Magic Crystal Bracelets! (Demo at 11:00 am)


Bath Salts & Crystal Blends that Ground, Cleanse & Align Your Energy!
Three Beautiful Blends to Choose from Including "Empowered Goddess" or Go Custom! (Demo at 12:00)


The Art of Creating Your Own Custom Pure-Fume Blend! (Demo at 1:00)


How to Detox Your Home - Make Your Own Natural Home Cleaners!
(Demo at 2:00)


Essential Oil & Crystal Diffuser Blends & How to Care for Your Diffusers!
(Demo at 3:00)

If You can't make the time of the Demo You are interested in, come by when you can and Deborah will do her best to do another Demo for you.

Make & Take Kits will also be available for purchase if you would like to make your own.
You can also book a time with Deborah on another day for a private session for yourself or group of friends?
Also Watch for Upcoming Zoom Classes & Workshops in October.
Let the Joyful Celebrations Begin! - Open House

Saturday, November 13th 10am to 4pm
Come Celebrate and Experience All the Joyous & Mindful Gift Ideas we have for You for the Holly-Days as we Launch into the Christmas Season!
And it wouldn't be the Holidays without... Grandma's Famous Gingersnaps!!!


PLUS... Deb & Friends are Makin' Stuff on Sunday!
Sunday, November 14th 10-am to 4pm
Deborah will be Creating All Kinds of Gift Ideas for You to Make for Your Friends & Family.

I'll post the details soon, you drop by to watch the live demos that interest you. Free Samples will be given and Make & Take Kits will also be available for purchase.
Also Watch for Upcoming Zoom Classes & Workshops in November

The Joyful Celebration Continues! Open House

Special Surprises will be announced getting closer to the day! :)

Saturday, December 4th 10am - 4pm