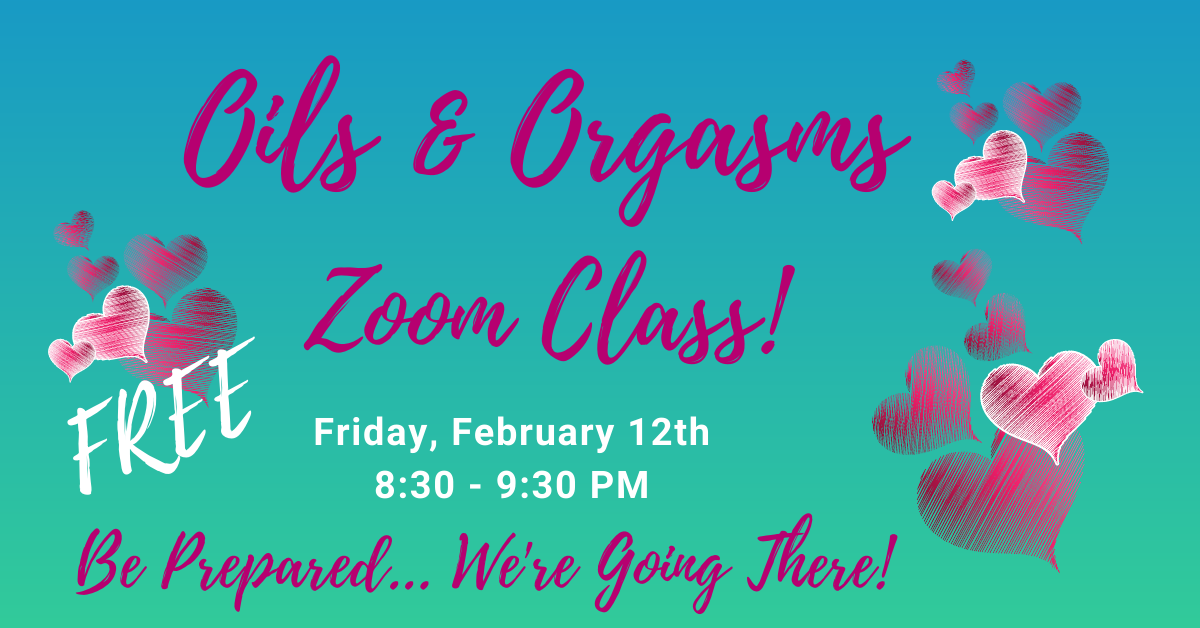 Join me for a virtual class where you'll learn about how your brain, body and relationship all work together to impact your libido, so you can get it onnnn! A friend is teaching this class, I am only attending it, like I hope you will too.
So if you want to learn how the amazing "Love Essential Oils" can be added to your love life, and spice things up...attend this FREE Class!
All my customers/those who join my mailing list, that attend this class will also receive a
FREE
"Oils & Intimacy" ebook
. Attend the Class on Friday, let me know by email what you liked about it and I will send you a link to the ebook on Saturday. email me at
[email protected]
This is a FREE Zoom event. Here is your link to get in....
Join the Zoom Meeting on Friday, Feb 12th 8:30 - 9:30
Meeting ID: 738 2228 0073
Passcode: 669361
Be sure to be on time, this is going to be a full class!
Hope to see you there!