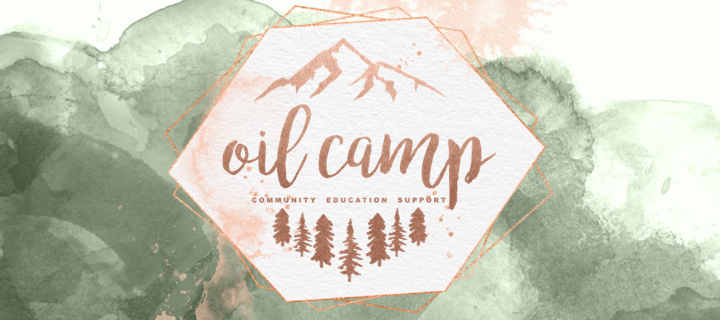 Oil Camp is an Amazing FREE Educational Program, Created Exclusively for

Our doTERRA Members wanting to get the most out our their Essential Oil

Experience.

This is one of many perks you get when you purchase a doTERRA Membership with me!

Our top priority is helping you learn to use your oils safely and effectively so you
get RESULTS! We want you to feel comfortable and confident diving in right away.
What You Will Learn at Oil Camp...


- We've designed Oil Camp to inspire, instruct, and engage.
- We will teach you all about the most popular doTERRA Essential Oils & Products


- You will discover why doTERRA has the Best Quality Essential Oils in the World


- You will learn about all Co-Impact Sourcing, and many other amazing Initiatives

doTERRA is part of.


- How to make a variety of DIY Oil Blends and Natural Products for you, your family

and your home.


- Only 15-30 minutes are needed each day for 10 Days, and you can participate at any

time of day that works best for you. Each day at 9am a series of videos, links and

information is released for that day.


- As you dive into the course content and meet the community in Oil Camp, you'll

be on your way to a path of mastery, with more educational opportunities available to

you in the future as well!

One of the Best Parts of Completing the Oil Camp Program... You Get a Gift
from
me! An ebook with all the recipes, links and resources we shared in Oil Camp
You are able to attend this amazing Educational Series as many times as you wish.
We send an invitation out every month.

If you are interested in learning more about Oil Camp, reach out to me through our