Crystal Energy Grid Program

If you have an area of your life you would like to improve or change,

Crystal Grids are incredible tools to help you achieve your desires.

To assist you with your Spiritual Growth, I am now offering...

Customized Crystal Grid Packages for $50

or

FREE with Purchase of Grid Stones

(minimum $40 purchase)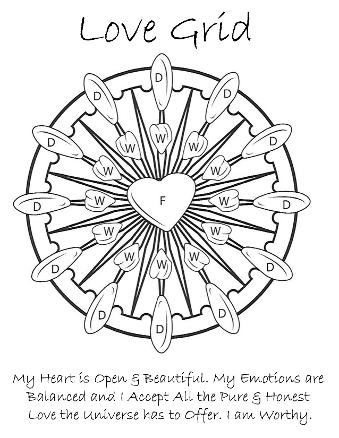 What's Included?

- Themed Energy Grid of Your Choice (limitless choices)
We tailor the Grid to your needs.

- Assistance selecting your Grid Crystals & Grid Elements

- Assistance in Creating Your Grid Purpose & Personalized
Affirmation

- Assistance in Activating Your Grid (with activation ritual)

- Tips on Working with Crystal Grids

- List of Crystal Class Structures to assist you in selecting
your crystals.

- Sacred Geometric Shapes & the Support They Provide

- Crystal Grid Worksheet

(1 hour of my time is included, if additional time is required, an hourly fee will be applicable).


If you are not in our area or unable to come to our shop in person, I am happy to work with you via facetime and email your package to you. Please
contact
me directly to discuss details.