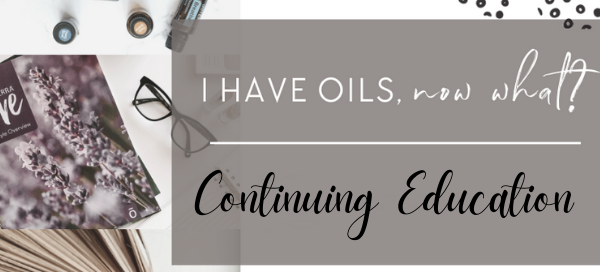 Elevate Your Essential Oil Knowledge & Use!
Continuing Education is a doTERRA Members Only Program that Takes Your
Essential Oil Experience to the Next Level.

This is another of many FREE perks you get when you purchase a doTERRA
Membership with me! This is a 9 week Course that is only offered a few times a year.
We announce the
dates to Our doTERRA Members throughout the year, so you know
When: Spring & Fall
Day & Time: Wednesday Evenings at 7:30 - 8:30pm
Recordings: All Classes will be Recorded and be available for the 9 Week Duration
The Essential Oil Continuing Education Series, builds on where you are at right now.
I suggest participating in Oil Camp first to get more of the basics, but if there is a
topic that is of interest to you, go for it.
This is the list of Class Topics that will be taught in the 9 weeks:
1. I have my oils now what?
2. Nutrition & Supplements
3. Toxic FREE Living
4. Oils for Every Age
5. Skin Care
6. Stress Sleep & Emotions
7. Women's Health & Hormones
8. Essential Oils & Pain
9. Bonus Class – TBA
These classes are live, so they give you an opportunity to ask any questions as they
come up and and learn from a variety of essential oil experts in many different areas.
They are also recorded each week, so you can also watch the replay at your
convenience.
You will find this Series in the Well:comm Community in the Topics Section called
"Continuing Education". You must become a member to access this. Invitations are

sent out to all doTERRA Members, prior to the Program beginning.