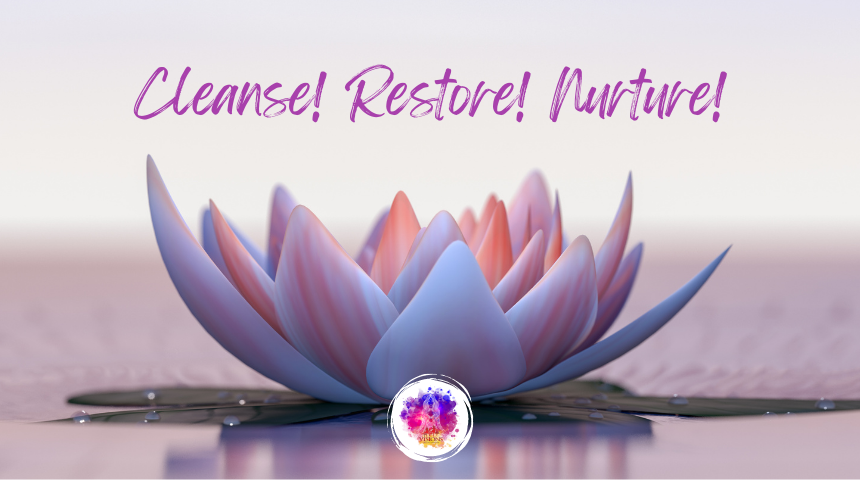 Is This Class for You?

This class takes you on a journey through caring for yourself and your family and how by making a few small changes and/or swaps, we can create a healthier environment in our homes as well as Our Overall Health & Wellness.
Here are Just a Few Things that We Will Be Covering:
How to Detox Your Home & Your Body!
Great Tips on Improving Your Digestion.
Caring for Your Skin Naturally.

Guidance on How to Makeover Your Medicine Cabinet.
Recipes for Healthy Meals & Cooking with Essential Oils.
The Benefits of Doing a 30 Day Cleanse, Quarterly &/or Annually.

Things to know about Intermittent Fasting?
How the "doTERRA Cleanse & Restore" Program Works.
Nurturing Ourselves Physically, Emotional & Spiritually using Essential Oils.


Invite a Friend!

Invite a FRIEND to Register for the Class & You Both Receive Access to Our "In the Kitchen" eBook! An eBook that teaches you how to cook and bake with Essential Oils with Loads of Tips and Recipes!

Extended Self-Guided "Cleanse, Restore, Nurture" Course:

The content in this class alone is worth at least $50.00 Plus by registering you will also invited to the Extended "Cleanse, Restore, Nurture" Course which gives you access to tons of printables and information we cover in the Class and much more!

Because it is in it's BETA Stage, I am offering the Extended Course FREE to All Class Attendees for a limited time only!
ONE MORE EXCITING BONUS!
Awesome giveaways happening at the end of Class! Five 5ml Bottles of Wild Orange! And One Surprise Item worth $50 will be given away!

All Who Attend this Class will be Entered to Win!

If These Things Speak to You, Register for the Class Below:
This Class is FREE for those on Our Mailing List. By registering for this class, you are consenting to be added to our Mailing List.

Your Registration is complete once this form is submitted. A confirmation and class/workshop details will be sent in a separate email.
I Hope to See You at the Class on Wednesday, March 16th!