I AM A BEAUTIFUL BEING OF LIGHT...
ASCENDING INTO ALL THAT I AM!

Treasure Box
A Selection of Crystals & Essential Oils to Support

& Encourage You to Shine Your Light Brightly!

To Celebrate All Aspects of Your Magnificence!

A Minimum of 20% Savings per box!

Plus Additional Gifts...

Like the Message in a Bottle N R GEE Lifter &

A Beautiful Stone Cage with BC Jade & Lava Stone!
Want to Add a Few More Items?
Select Two More Regular Priced Items at 20% Off!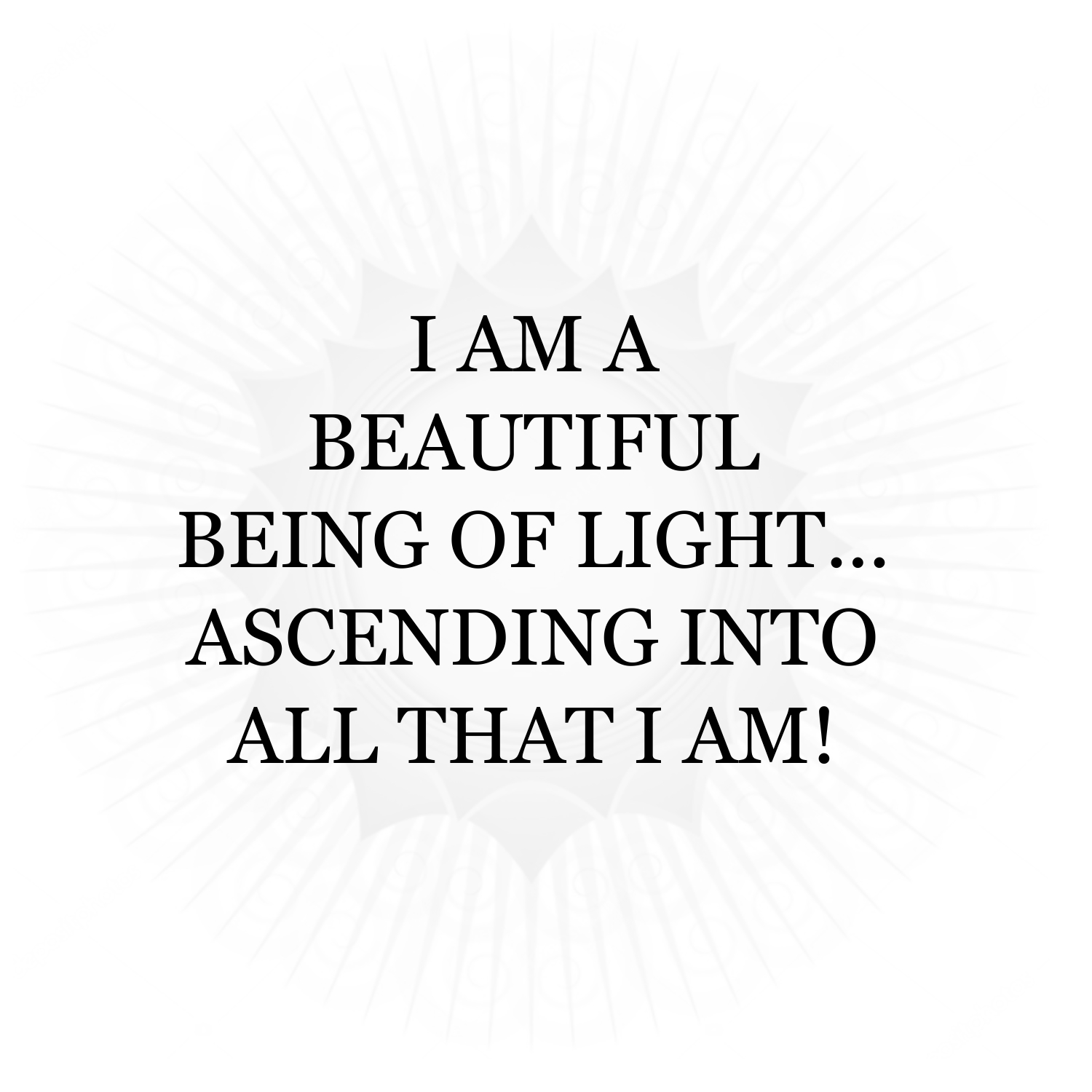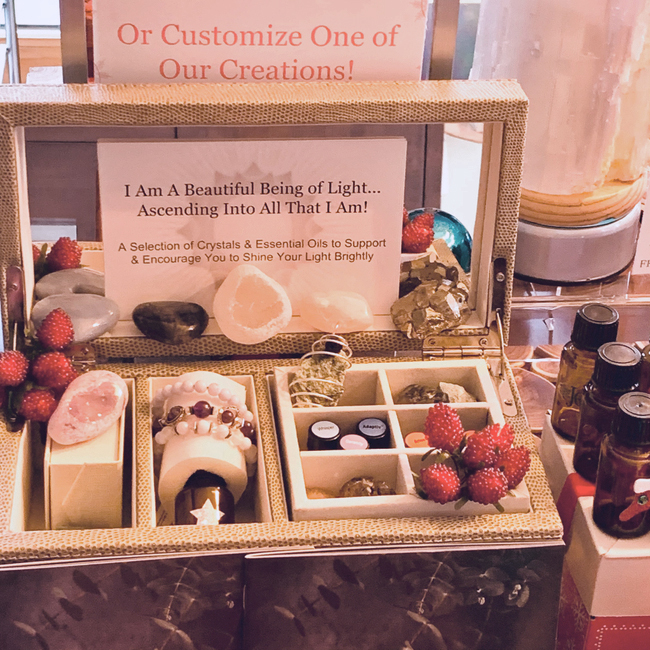 What's In Your Treasure Box...



Crystals:
Herkimer Diamond, Rainbow Moonstone, Jade, Emerald, Ruby in Zoisite, Black Tourmaline, Smokey Quartz Emma Egg, Carnelian Palm Stone, Citrine, Pyrite, Onyx, Rose Quartz, Amethyst Emma Egg, Angelite Heart, Labradorite, Australian Kunzite, Free BC Jade in Stone Cage. Amethyst & Hematite Bracelets.

Essential Oil Minis:
Arise Blend (Enlightening), Elevation Blend (Joyful), Adaptiv Blend (Calming & Soothing), Serenity Blend (Calming), Whisper Blend (Nurturing) & Arborvitae (Grounding/Divine Grace)and an Essential Oils Usage Guide.
Bonus Gifts:
- FREE BC Jade & Lava Stone (for your essential oils) in Stone Cage

- A FREE
Inspirational Message in Our N R GEE Lifter Bottle!

Member's Price $169.00 (very limited quantities of box)

In a Gift Bag $150.00

Reg. Price $220.00
Value $240.00
$71.00 Worth of Free Crystals, Essential Oils and Savings!

To Read About Each Crystal's Properties

Free Local Delivery on Orders over $100
Free Shipping on Orders over $200