Member's Only Promotions...
All New 2017 Holiday Coupon Book!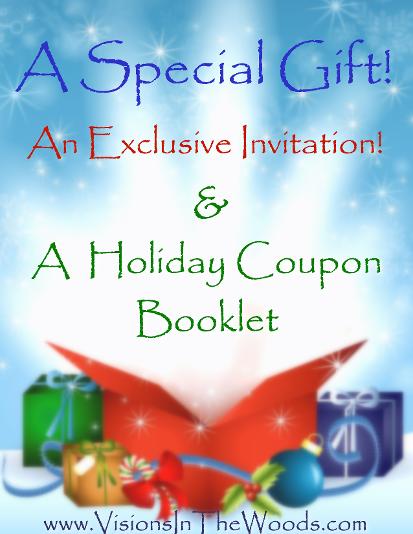 Get Your Special Gift and FREE Coupon Book at Any one of our
Events in November (while quantities last). The Invitation is for
Our Holiday Launch Party on November 1oth. Please contact me
if you would like to receive an Invitation.
Be sure to become a Visions Member is you are not already, to

take part in all our promotions.
Tickets & Coupons will be

drawn for upon arrival!